Swift Current has been hosting the CCA Finals Rodeo for a few years now, and 2019 is the second year that I have been designing the identity. It's been great both times, as rodeos are a somewhat 'gritty/dirty' affair, it allows for some fun textures and layering styles. Below are the posters, followed by some other print materials.

I am very grateful to the City of Swift Current for both bringing in these high caliber events, and for choosing me to design them.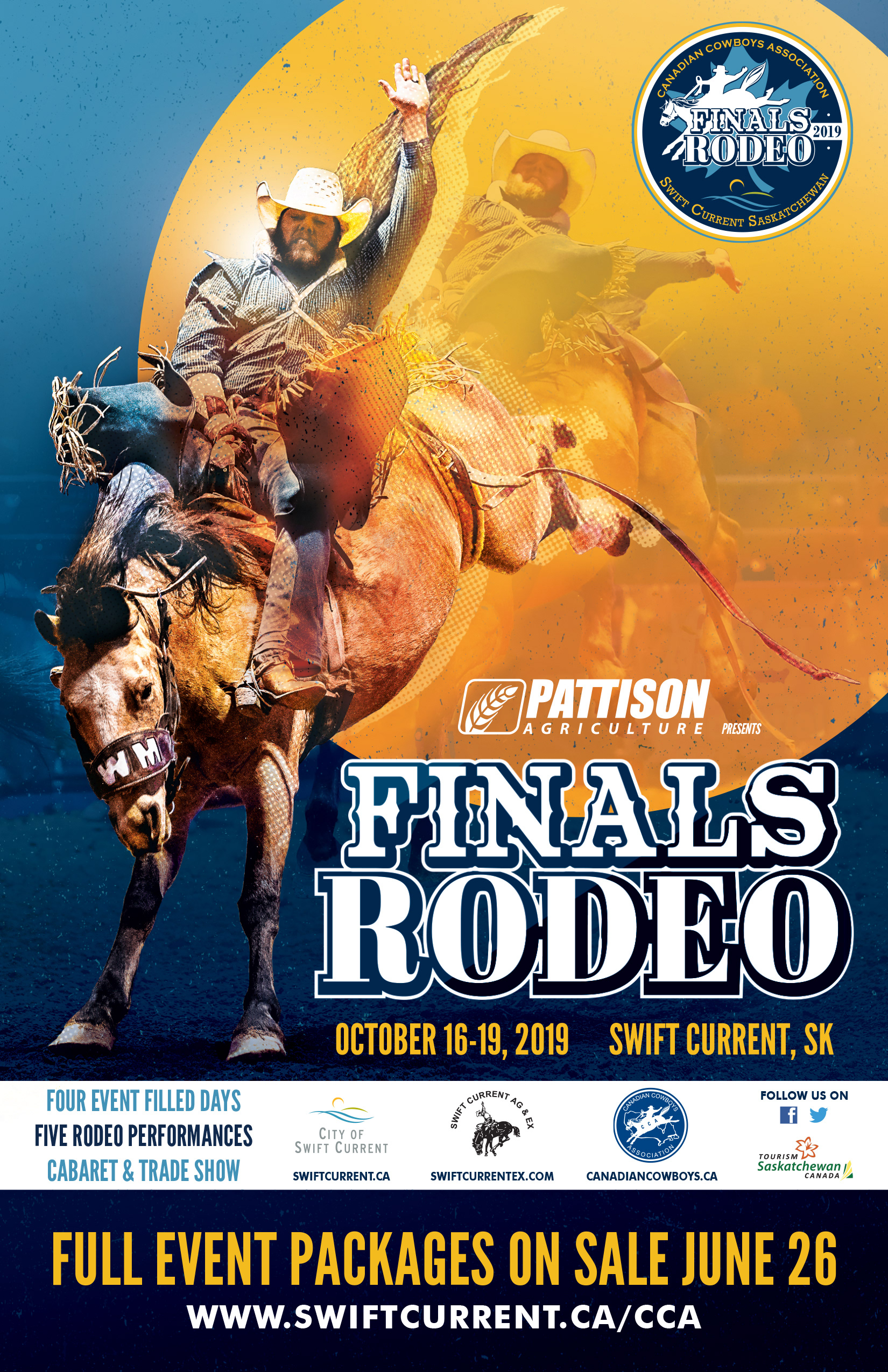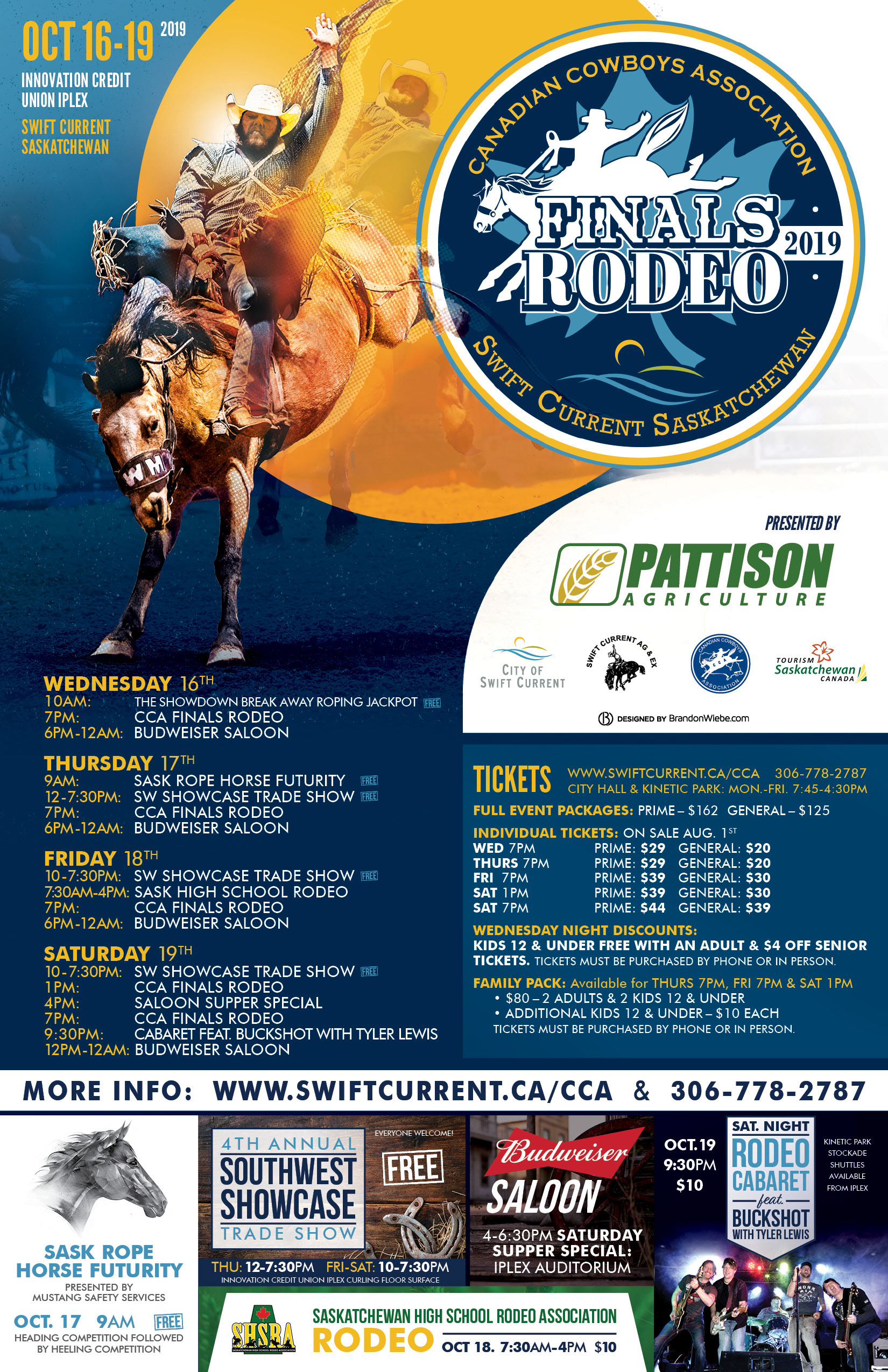 Various ads for differing publications were made, this is just one of them.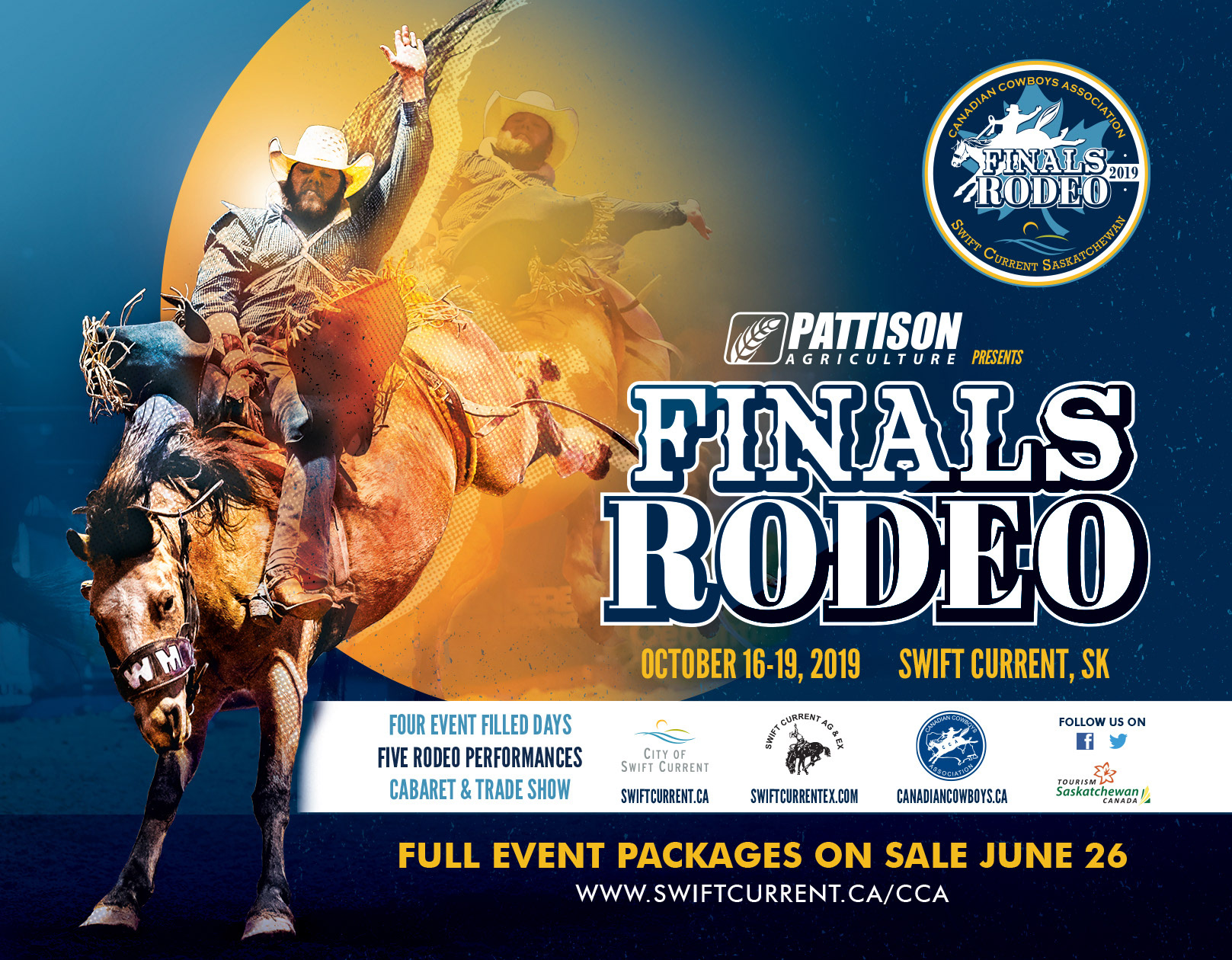 A double-sided flyer for insertion into envelopes.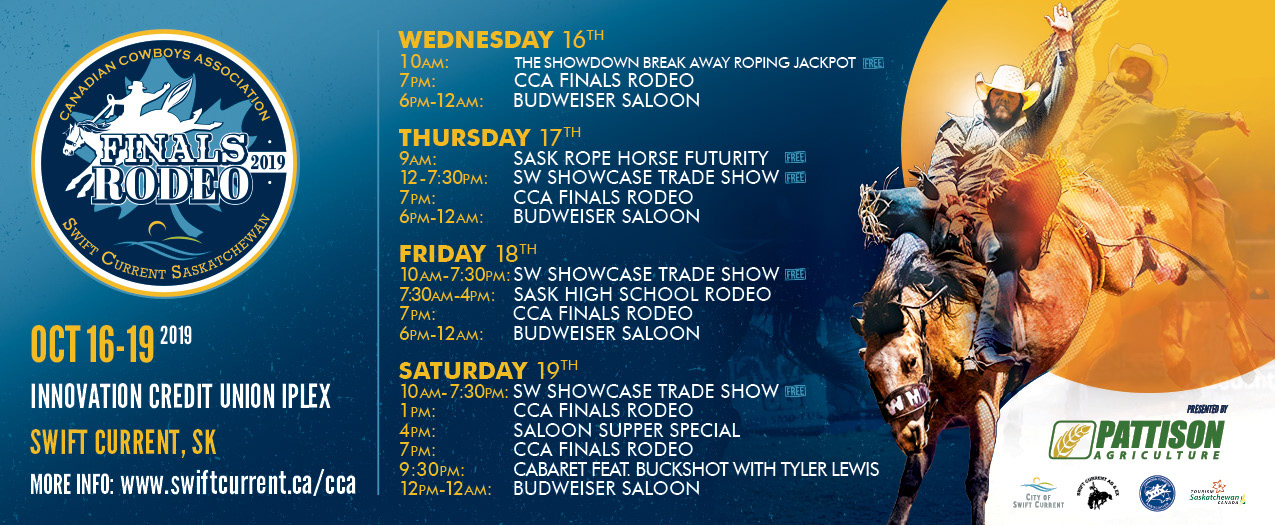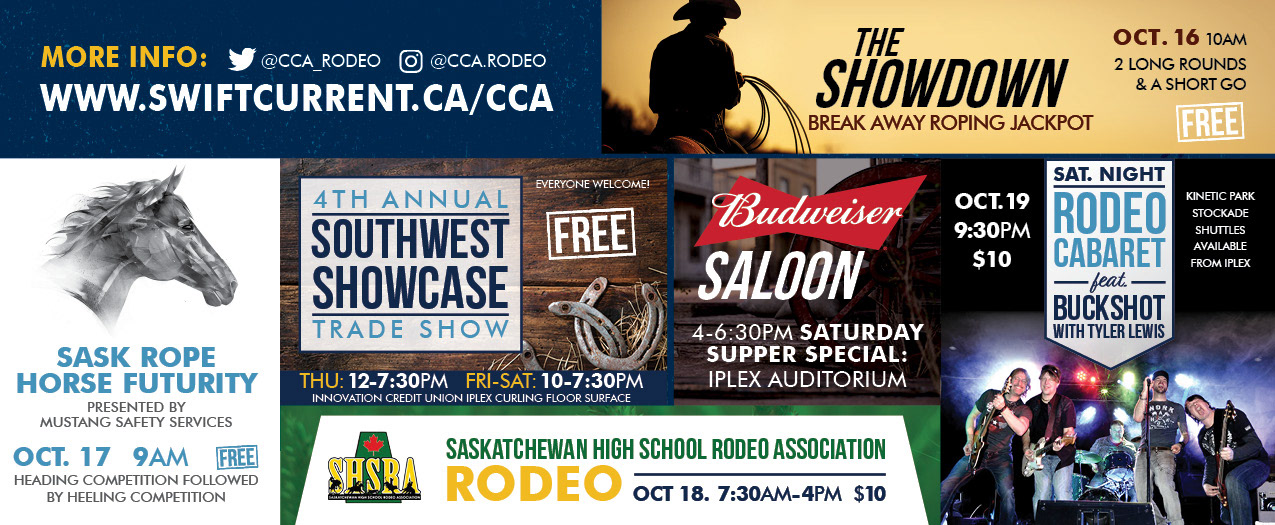 A full-page ad for the Southwest Showcase in conjunction with the rodeo.

A full-page ad for the Saturday Night Rodeo Cabaret.